President Thomas S. Monson said, "When performance is measured, performance improves. When performance is measured and reported, the rate of improvement accelerates." (see Thomas S. Monson, in Conference Report, Oct. 1970, 107)
What are we trying to achieve? What are we trying to become? What performance are we seeking? I would like to submit that the most important thing we do during our mortal life is to seek to become like our Father in Heaven or in other words, to become his disciple.
Peter Drucker is credited with saying: "If you can't measure it, you can't improve it." So, if I want to increase my discipleship, how do I measure it?
Many of the important elements of discipleship cannot be measured. For example, Christ-like attributes, personal and family devotion, covenant keeping, and service to others. The process of becoming a disciple of Christ is a process that focuses on the heart, and not necessarily on the the hands (doing).
Elder Daniel L. Johnson provided this excellent definition of discipleship:
"Making the covenant to be a disciple of Christ is the beginning of a life long process, and the path is not always easy. As we repent of our sins and strive to do what He would have us do and serve our fellowmen as He would serve them, we will inevitably become more like Him. Becoming like Him and being one with Him is the ultimate goal and objective—and essentially the very definition of true discipleship."
"Discipleship is all about doing and becoming. As we obey His commandments and serve our fellowmen, we become better disciples of Jesus Christ. Obedience and submission to His will bring the companionship of the Holy Ghost, along with those blessings of peace, joy, and security that always accompany this third member of the Godhead. And they can come in no other way. Ultimately, it is total submission to His will that helps us become as our Savior is. Again, becoming like Him and being one with Him is the ultimate goal and objective—and essentially the very definition of true discipleship."
(Daniel L. Johnson, "Becoming a True Disciple", October 2012 LDS General Conference)
In business we often have metrics or key performance indicators to help drive behavior that improves performance. However, we have all see times when these indicators have been manipulated to achieve the goal without causing a change in undesirable behaviors or negative attitudes. These tend to be indicators of outward compliance rather than inner commitment.
In Leader and Clerk Resources under LDS.org the bishop also is provided some data on his ward that are called "Key Indicators". These are the indicators that are shown on a graph for the bishop to review:
Sacrament meeting attendance percentage
Home teaching percentage
Endowed adults with temple recommend percentage
Young Men priesthood attendance percentage
Young Women attendance percentage
Melchizedek Priesthood attendance percentage
Relief Society attendance percentage
Visiting teaching percentage
Men holding the Melchizedek Priesthood percentage.
As you review this list you will notice that the statistics we are tracking generally measure a person's externally displayed commitment, not their discipleship. Looking at the list above, 7 of the 9 are simply measures of who "showed up". Did you show up at church? Did you show up to do your home teaching? How are these really a true indicator of what is in someone's heart? Discipleship is absolutely about "showing up", but it is more than just doing. We do with our hands, but we become with our hearts.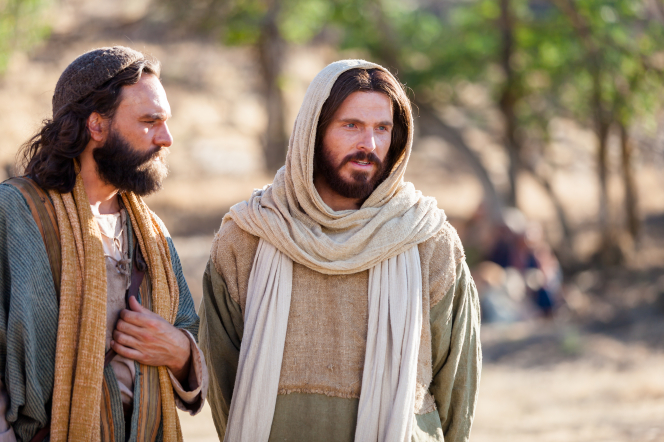 The other two key indicators are the only two that require more than just showing up. They both require an interview with the the bishop and the stake president. When you go to meet with the bishop to be advanced in the priesthood or to receive a temple recommend, it is interesting to note that the bishop is not the person that determines if you are ready for advancement in the priesthood or if you are worthy to enter the temple. Elder Quentin L. Cook said. "Members, both adults and youth, self-certify their worthiness when they answer the temple recommend questions" (Quentin L. Cook, "See Yourself in the Temple" April 2016 LDS General Conference). During those interviews you are doing the searching of your soul to determine if you are on the path toward discipleship and are ready to take on additional covenants. We make covenants to both deepen and document our commitment. So, the first question you may want to ask yourself in your personal discipleship evaluation is "Are my actions in alignment with the covenants that I have made?"
This quote by Elder Uchtdorf may help us find another question we can ask ourselves:
". . . let us deepen our faith in our Lord, Jesus Christ. Let us take upon ourselves His name and commit each single day to walk anew in the path of discipleship. Let our works make our faith perfect. Through discipleship we may be perfected one step at a time by serving our family, our fellowmen, and God. (Dieter F. Uchtdorf, "The Joy of the Priesthood", October 2012 General Conference
The next question might be "Am I serving others?" When we are obedient to the the commandments that God has given us then we find ourselves in those types of places and situations where we can provide service to others.
Two additional questions that may help you self-evaluate your personal discipleship are, "Am I on the right path?" and "Am I headed in the right direction?". However, we would be wise to avoid questions that compare your progress on the path to other's progress or that try to follow their path exactly.
While there is no formula for discipleship or is it a checklist. These two scriptures in the Book of John may provide an additional measurement.
31 Then said Jesus to those Jews which believed on him, If ye continue in my word, then are ye my disciples indeed; (John 8:31)


35 By this shall all men know that ye are my disciples, if ye have love one to another. (John 13:35)
These questions might be added to your list of personal discipleship measurements, "Am I continuing in His word?" and "Am I showing love to others?" Finally, this statement by Elder Holland may help us understand a final question:
"Obviously as the path of discipleship ascends, that trail gets ever more narrow until we come to that knee-buckling pinnacle of the sermon of which Elder Christofferson just spoke: "Be ye therefore perfect, even as your Father which is in heaven is perfect." What was gentle in the lowlands of initial loyalty becomes deeply strenuous and very demanding at the summit of true discipleship. Clearly anyone who thinks Jesus taught no-fault theology did not read the fine print in the contract! No, in matters of discipleship the Church is not a fast-food outlet; we can't always have it "our way." Some day every knee shall bow and every tongue confess that Jesus is the Christ and that salvation can only come His way. (Jeffrey R. Holland, "An Ensign to the Nations", April 2011 LDS General Conference)
Ask yourself, what am I doing with my hands, knees, tongue and heart? Are my hands doing what is right? Are my knees bending in humility? Is my tongue speaking of Christ? Has my heart been given to him? As we ask ourselves these questions with the humility that is required to invite the spirit, the Holy Ghost will prompt us with ideas on how we can improve and become better disciples of Christ.